Here this is Japan.
Since I came back, it has been good days in Japan.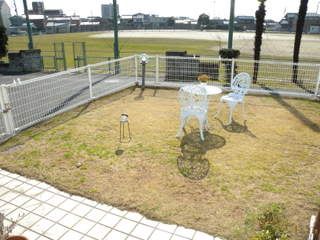 View from my house.
There is the big park in front of my house.
Nobody was there today.
My sleepy dog.
Watching his sleeping face is worth that I came back to Japan.
Besides my dog, the good things about Japan is food!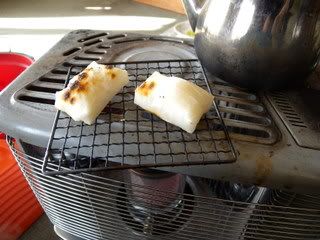 I baked the rice cake on the stove.
It's very oldfashion.
The next day I arrived here, I got the flu and I had to stay in my bad for a week, which was not fun.
Finally I get over the flu and I went out.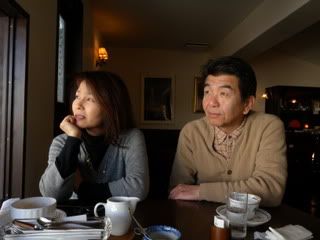 I went to lunch with my parent.
They are always fun to talk with.
My parent is interested in opening the cafe and they go to many cafes in this town to check them.
The cafe we came today was ridicurous...
Guess how much is the coffee on the table?
It was 500yen! (500yen is about 5 dollers)
It was just coffee, not espresso drink and smaller than small size in Portland and more expensive than large size in Portland.
Taste?
Less than any coffee in Portland....
It's big problem for me not to have good and affordable coffee in Japan.
But I'm doing ok so far because I brought back Stumptown bean and vintage grinder.
I'm drinking tasty coffee at home.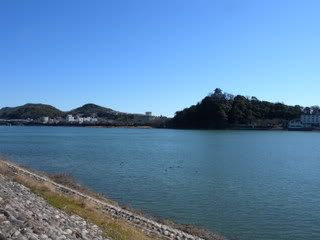 This is not Willamette rive.
This is Nagara river in my hometown.
It's beautiful and this river reminds me Portland.....
Why am I in Japan?
I don't know.....
fuck... I miss Portland...