Although i sometimes say i don't wanna study, it not that i hate school.
I like to go to class. I just don't like to do homework.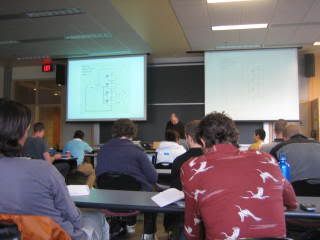 Today I realized the classes were over in two weeks, which means I have only two more weeks as a college student.
No way! That made me sentimental.
All day today i had thought the college was a very interesting place.
Thousands people, who study different things, gather in one place called campus.
In the site, each group of 10-50 people are learning in each concrete box in the buildings.
Many kinds of studies are in one place like a melting pot of many studies.
I think that's so interesting because it's invisible.
People pay for the foods, clothes, rent, and learning.
I thought tuition was way too expensive.
I still kinda think so, but now I also think it's worth.
I will make use of communication studies -that's what I learned in college- for my future job as a book editor.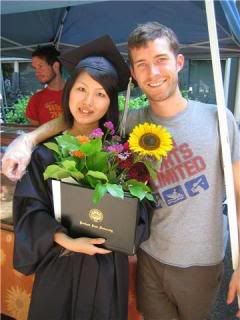 This summer I attended the graduation celemony ahead.
This is Peter. Oh i miss him so much.
Anyway, at that time, I didn't feel that was real, and now I do.
I graduate from school this December.
Last month I was not sure if I would stay here or go back to Japan.
Finally I decided to return home to Japan at the end of January.
Even though I loooooove Portland sooooo much, I'm positive toward my decision.
Thank you friends for listeing and giving me the advise.
I'll enjoy the rest of Portland for two months.