I wanna catch up things from last week.
Beth came to visit Portland last weekend.
Few weeks ago, I went to Newport to see her.
We are like in the long distance relationship. haha
Sunday afternoon, suddenly I, Beth and Jer decided to do carving a pumpkin.
Yes, Halloween is coming up.
We bought a big bottle of wine, cheese, crackers, and three pumpkins.
Chatting and carving with wine were so fun.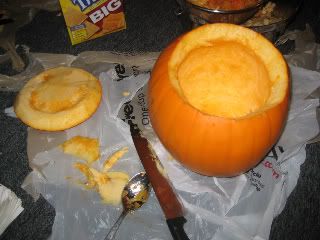 This pumpkin is not edible. Too bad!
It's different from Japanese Kabocha sqash.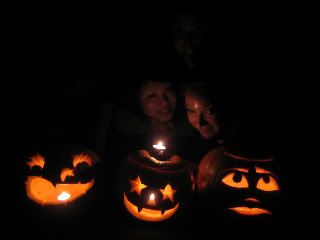 We made it!
Mine is the one in the middle.
Look at this picture carefully.
Can you see Jer above me and Beth?
It's scary, isn't it?
After carving, we still kept drinking.
I had the three glass of wine which was too much for me.
I went crazy, and started to think about my shoes.
It looked like to have been spotlighted.
I was wondering why this shoes were here.
What is the meaning of the exsistence of this shoes?
Why we are together now?
Who am I?
My brain was like a universe.
Everything didn't make any sense.
But at the same time, I felt everything was so meaningful.
That night was intense.
It's because of Halloween?